What curly girl isn't looking to improve the overall quality of her hair's health.
Sure, there are probably 101 things you are doing well as it pertains to your natural hair care. However, there's nothing wrong with adopting new techniques and best practices that may contribute to healthy natural hair or getting a bit of reassurance that your way is the right way.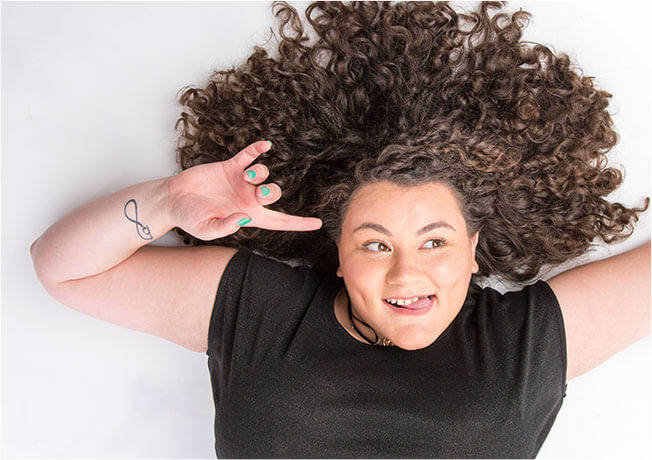 Some of these tips will probably look SUPER familiar, but hopefully, you will find a few fantastic curly girl strategies that you can use to care for your hair. 
Here are six tips that make a huge difference for hair. 
Adopt a Pre-Poo Regimen
If you currently do not have a pre-poo regimen, get one! Pre-poo treatments are applied before shampooing and conditioning your hair. Pre-poos are an excellent first step in the hair cleansing process because it helps to prevent shampoos from stripping your hair.  
You can mix a pre-poo recipe or purchase pre-poos in the marketplace.  
Use Essential Oils for Vibrancy, Sealing in Moisture and Improving Your Texture
Essential oils are a fantastic option for curly girls seeking to step up their hair care regimen. Essential oils are the result of extraction and distillation techniques on plants. These natural serums are not only extremely useful and beneficial to our health, but they can help to rid you of an itchy scalp, remove frizz, boost hair growth, and assist in preventing the appearance of unwanted gray hairs. Here are three additional ways essential oils can improve your hair.
Improve Vibrancy
If you want those bountiful curls to shine, there are several essential ready to deliver amazing results. Chamomile oil, Moroccan argan oil, and coconut oil are each fabulous for revitalizing those tresses. 
Seal in Moisture
Many people confuse moisturizing oils with oils that help to seal in moisture. Sealing in moisture is vital for your curls as this contributes to hair strength. We need for our hair to be healthy to reduce the risk for hair fall. These oils can penetrate the hair shaft –even the thickest and coarsest of hair textures, aiding in support of moisture infusion while simultaneously ridding your hair of toxins. 
Examples of moisture-sealing oils include Jamaican black castor oil, grapeseed and jojoba oils.  
Enhance Your Hair's Texture
If your hair's texture is giving you the blues these days, essential oils such as Ylang-ylang and Jamaican Black Castor Oil are especially useful for reducing hair loss and enhancing your hair's texture.  
Boost Your Scalp Health
Everyone knows that healthy hair growth begins at the scalp level. Tea tree oil is one such oil that is best known for its potent antimicrobial, antibacterial, and antifungal properties. This oil is fantastic for ridding your scalp of product build-up, pesky dandruff, and clogged pores, which can be devastating for the hair growth cycle. 
Keep Your Bedtime Hair Care Ritual Consistent
The satin bonnet may not be your thing, but there are a few other ways to protect those curls from becoming tangled or overtaken by frizz overnight. The "pineapple technique" is an easy way to protect your curls and still manage to secure a restful night of sleep. Using your hands and fingers, gather those curls up towards the top of your head into a loose ponytail. You can wear a bonnet around your pineapple, or if you're ready to ditch that bonnet, a silk scarf will work just as well.
Use wide tooth combs or avoid hair brushes
Do not use brushes on your curls. Hairbrushes may seem like the easiest path to detangling your hair, but for curly girls, they can trigger breakage and compromise your hair structure. Curly hair is naturally brittle, and too much manipulation can result in hair fall. Instead, use wide tooth combs or your fingers to groom your curly locks. 
Avoid Sulfates and Parabens
Avoid using hair care products like shampoos or conditioners that contain sulfates and parabens. These ingredients can strip your hair and trigger scalp inflammation and irritation. Instead, look for paraben and sulfate-free products. Paraben and sulfate-free products are just as effective in cleansing your hair and can do so without leaving hair susceptible to damage. 
Use Microfiber Towels to Dry Your Hair
When drying your hair, only use microfiber towels to dry your hair. Microfiber towels are fantastic for curly hair because they are absorbent enough to remove excess water but do not consist of the cotton material as regular towels which can raise your cuticle, trigger frizz and cause breakage.